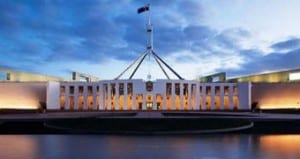 We provide provide SCEC Government Approved Locksmith Services
Providing government departments with excellent professional lock, safe, container and door vault services is key at CLASS Locksmiths. . We specialise in Master Key Systems, including government SCEC Endorsed Restricted Systems
Need advice on and installation of SCEC products?
Our SCEC-approved locksmiths provide professional advice on a large range of SCEC-endorsed security products and guide you on the best solution. CLASS Locksmiths is an agent for several SCEC-endorsed master key profiles, including Abloy Protec and New Generation Bilock. We specialise in designing, constructing, installing and maintaining these key systems, which have lifetime warranties.
Need an SCEC-approved electronic safe lock?
We are safe specialists and provide a complete range of SCEC-approved locksmith safe service, whether retail, servicing, repairs or handling lock-outs. We specialise in government safes, containers and door vaults. We can also modernise your government A and B class containers by retro fitting a new SCEC-endorsed electronic safe lock. You'll find it far easier to use than the older manual, combination locks.
Need your SCEC-endorsed equipment serviced?
Our locksmiths are fully trained and highly experienced at dealing with government clients on this type of equipment, understanding the importance of having it maintained to help prevent break down.
The Security Construction and Equipment Committee (SCEC) is a standing interdepartmental committee responsible for the evaluation of security equipment for use by Australian Government departments and agencies. SCEC reports to the Attorney General's, Protective Security Policy Committee, which was established by the Australian Government to develop and establish guidelines for protection of Australian Government resources.