Change Locks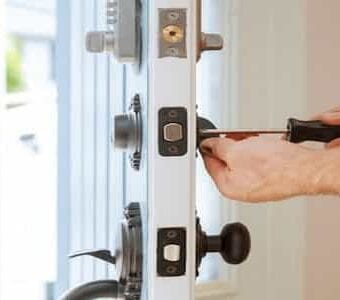 Change locks (or rekey locks) is the process where we change the internals (cylinder pins) of your existing locks. So that the previous keys will no longer work in the locks. And we cut and provide new keys to use with your rekeyed locks. This can be more cost effective than physically replacing your old locks with new ones.
When should you change locks?
Whenever keys are unaccounted for – you should change locks (have your locks rekeyed):
Just moved house?
One of the kids lost a key somewhere?
Can't find that spare key that was outside under the rock?
Had you bag stolen from the car?
Who knows how many keys have been cut by the previous tenant/owner and who has a copy? By having your locks "rekeyed" you can be sure that you are the only person to have the keys to your house.
You may also be able to have your locks all keyed alike at the same time to make your life easier.
If you have lost your keys or no longer want the existing keys to work in your locks we are able to come out to you and change (rekey) your locks and provide you with new keys.
And where you have more than one lock we may be able to key your locks alike to enable the convenience of only carrying the one key for all of your locks. We are able to fit keys to a wide variety of locks to suit any purpose.
Come To Us
Experience our friendly and professional service at our modern showroom and workshop: 51 Kembla St Fyshwick ACT
Mon to Fri: 8:30am – 5pm
Our fleet of vans equipped as mobile workshops will deliver our services and meet your needs on site >>