Locksmith Positions Available – Canberra
If you are a qulaified locksmith with keying systems experience and capability we have an opportunity to join our Keying Systems Department – click here >>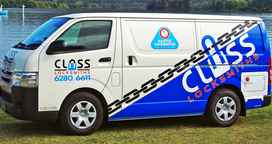 We are also seeking experienced qualified locksmiths to join our On Road team in Canberra. As the city with the highest population growth rate in Australia, there is an increasing demand for skilled locksmiths to help our government, commercial, residential, and automotive customers.
Are you a qualified locksmith looking for exciting and rewarding prospects? Look no further than CLASS Locksmiths in Canberra, the thriving capital city of Australia, and a great place to live!
At our company, we value professionalism, expertise, and outstanding customer service.
In addition to a competitive salary and benefits package, we offer ongoing training and development opportunities to help you stay up-to-date with the latest industry trends and techniques. We also provide a supportive and collaborative work environment, where your contributions will be valued and recognized.
As a member of CLASS Locksmiths, you will have the opportunity to work across all areas of locksmithing. You will be part of a dynamic team of professionals who are passionate about providing top-quality locksmith services to our clients.
If you are a qualified locksmith who is committed to excellence and looking for a challenging and rewarding career, we want to hear from you! Please apply today to join our team at CLASS Locksmiths and take the first step towards a fulfilling career in Canberra. Please email your resume and expression of interest to class@classlocks.com.au – or call (02) 6280 6611.
We are looking for the following qualities in our applicants:
Formal locksmithing qualifications (Cert III Mechanical Engineering – Locksmithing)
Well presented and tidy personal appearance
Attention to detail and accuracy in performing locksmithing tasks
Problem solving skills – ability to think critically and solve locksmithing problems
Customer service skills – interpersonal and communication skills for interacting with customers
Willing to learn and adapt to new locksmithing techniques and technologies
No criminal record (Police checks are standard)
Honest and trustworthy
Willing to work weekends and after hours if required
Work well within a team environment (willing to help others – and accept help from others)
Good organisation skills – able to plan effectively – able to self manage
Good communication skills (verbal and written)
Hold a current drivers licence