Padlock Systems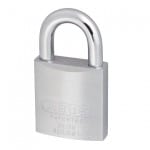 CLASS Locksmiths Padlock Systems protect what matters most: Indoor and Outdoor High Security Solutions.
At CLASS Locksmiths, we understand that your security needs are paramount. That's why we specialize in providing cutting-edge padlock systems tailored to safeguard your indoor and outdoor spaces:
Government Departments & Agencies
National Parks and Green Spaces
Corporate Entities
Utilities (utilility keys)
Property Developers, Construction, Real Estate
Universities, Colleges, Schools (lockers)
Hospitals, Aged Care
Commercial Premises
Small and Medium Businesses
Residential
Rural Properties
Our Key Features:
Restricted Profiles: When you need maximum security, you can restrict the duplication of keys to authorised locksmiths only.
Keyed Alike or Individually: Whether you require convenience or distinct access points, our padlocks can be configured to suit your preferences.
Utilities Access: For convenience, we can supply padlocks keyed to your Utilities key – so the Utilities (Fire, Electricity, Gas) can access while you are away.
Access Control: When you need precise control over who has access to what. Your padlock system can be aligned with your organizational structure, security protocols, or other custom requirements.
At CLASS, we understand that every property has unique security requirements. That's why we offer an extensive selection of padlocks, specifically designed to meet the highest industry standards. From heavy-duty padlocks for commercial facilities to durable yet stylish options for your home, we have the perfect lock for every application. Our padlocks and shackles are crafted from robust materials, incorporating advanced locking mechanisms for optimal security.
Applications for Padlock Systems
Padlock systems have various applications across different industries and settings. Here are some common applications:
Security Systems:
Physical Security: Padlock systems are widely used for securing physical spaces such as gates, doors, storage units, and lockers.
Fences and Gates: Padlocks are commonly employed to secure fences and gates, providing a simple yet effective security measure.
Access Control:
Restricted Areas: Padlocks are used to control access to restricted areas, ensuring that only authorized individuals have the necessary keys or combinations.
Lockout/Tagout: In industrial settings, padlocks are often used as part of lockout/tagout procedures to prevent the accidental startup of machinery during maintenance or repair.
Key Management:
Keyed Systems: Padlocks can be integrated into keyed systems, providing a convenient way to manage and organize keys for different locks.
Master Key Systems: Some padlock systems can be incorporated into master key systems, allowing for hierarchical access control (who has access to what).
Logistics and Transportation:
Cargo Security: Padlocks are used to secure cargo containers during transportation, preventing unauthorized access.
Vehicle Security: Padlocks are employed to secure trailers, trucks, and other vehicles.
Utilities and Infrastructure:
Utility Boxes: Padlocks are used to secure utility boxes, ensuring the safety and integrity of critical infrastructure.
Electrical Panels: Padlocks can be used to control access to electrical panels and prevent tampering.
Educational Institutions:
Lockers: Padlocks are commonly used by students to secure lockers in schools and universities.
Access Control: Padlocks can be used in educational institutions to control access to certain areas.
Recreational Facilities:
Sports Facilities: Padlocks are used to secure lockers, equipment rooms, and other areas in sports and recreational facilities.
Bike Locks: Portable padlocks are often used to secure bicycles.
Retail Security:
Merchandise Protection: Padlocks are used in retail settings to secure high-value merchandise or storage areas.
Personal Security:
Luggage: Padlocks are commonly used to secure luggage during travel.
Home Security: Padlocks can be used for additional security measures in and around homes.
Construction Sites:
Tool Storage: Padlocks are used to secure toolboxes and storage containers on construction sites.
Site Security: Padlocks help control access to construction sites, preventing unauthorized entry.
These are just a few examples, and the applications of padlock systems can vary depending on the specific needs and requirements of different industries and settings.
Expert Locksmith Services:
We are proud to be recognised as a trusted partner in safeguarding critical assets and sensitive information. Our commitment to excellence and stringent quality standards make us the preferred choice for those who prioritize security.
Our team of highly skilled and certified locksmith professionals is equipped with the latest tools and techniques to handle any lock-related challenge efficiently. Need help with solution design, on-going maintenance, repair, rekeying, or emergency lockout assistance? Our locksmiths are available 24/7, ready to provide prompt and reliable service.
The Complete Lock Advantage:
Industry Expertise: With years of experience, our team of expert locksmiths understands your unique security challenges.
Tailored Solutions: We don't believe in a one-size-fits-all approach. Hence our padlock systems are customised to your specific requirements.
Quality Assurance: Every padlock system we offer undergoes rigorous testing to ensure it meets the highest industry standards.
Connect with Us Today!
Your security is our business, and we take it seriously. If you're ready to fortify your security infrastructure with state-of-the-art padlock systems, reach out to CLASS Locksmiths (Complete Lock and Security Services Pty Ltd):