Key cutting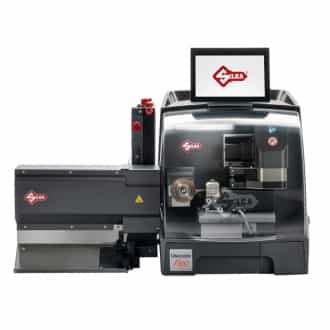 CLASS Locksmiths are key cutting experts. We have a huge range of key blanks – covering old designs from the past right up to modern transponder keys. Most cutting of keys is performed by copying (duplicating) an existing key (or key specification) using specialised equipment. However, if the original key is worn and cannot be machine copied we may be able to determine the key cuts required manually (by sight). We can also fit a key to an existing lock if the original key is not available. And we can also cut keys to code.
Copy keys
The latest technology is used in our premises/workshops to enable us to copy, or program, most keys. Our service vans also carry equipment to enable keys to be cut on the customer's premises.
Restricted keys
Master Key Systems are made more secure by utilising restricted key blanks. These key blanks can only be cut by specific authorised locksmith businesses. Our restricted keys are stamped with our identifier "CLASS". Copies of restricted keys can only be ordered by authorised personnel as determined by the Master Key System design and documentation. Forms are available in the "Downloads" section of our website for the management of our Restricted Master Key Systems.
Cut keys to code and Fit keys to lock
Automotive key cutting
Come to us or We can come to you
Business hours and contact details >>
Service vans equipped as mobile workshops will meet your needs on site >>
CLASS Locksmiths are members of the Master Locksmiths Association