Key Systems Locksmith Wanted – Canberra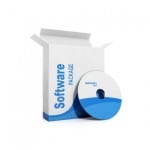 Are you a qualified locksmith with key systems experience looking for exciting and rewarding prospects? Look no further than CLASS Locksmiths in Canberra. CLASS Locksmiths are the Master Key Systems specialists. And Canberra is the thriving capital city of Australia, and a great place to live!
As one of the fastest growing cities in Australia, Canberra is a hub of innovation and growth. And our team at CLASS Locksmiths is at the forefront of that growth. We are looking for a skilled key systems locksmith with a passion for the trade and the suitable experience and competency to join our Key Systems department.
CLASS Locksmiths have been at the forefront of computer designed key systems for decades and specialises in government and commercial restricted key systems – electronic and mechanical. We provide expert consultation, design, construction, installation, and maintenance.
Competitive Salary and Benefits
At CLASS Locksmiths, we offer competitive salaries, excellent benefits, and a supportive team environment that encourages professional growth and development. And we pride ourselves on delivering exceptional service to our clients. So we're looking for someone who shares that commitment.
The ideal candidate has experience in designing and maintaining master key systems, as well as a comprehensive knowledge of the latest security technologies and techniques. And we're looking for someone who is committed to staying up-to-date with the latest trends and best practices in the industry – and who is passionate about providing top-notch service to our clients.
Apply Today
If you're a skilled locksmith with a passion for your trade, and you're looking for an exciting new opportunity in one of Australia's fastest growing cities, we want to hear from you! Apply today to join our team at CLASS Locksmiths in Canberra – please send your resume and cover letter to class@classlocks.com.au – or call (02) 6280 6611.
We appreciate that all enquiries need to be kept confidential – especially if you are looking to change your employer.
We are looking for the following qualities in our applicants:
Well presented
Attention to detail
Willing to learn new skills
No criminal record (Police Checks are required)
Honest and trustworthy
Work well within a team environment
Good communication skills